If you are interested in gaining access to a test machine not listed (Torsion/Vibration/Hardness Testers) or if you'd like support planning a test, book a zoom consult with ITLP Engineer Rachel Sharpe
* This is an "Access" workshop, intended to unlock your path forward by training you in the proper handling and care of the equipment. You must complete an instructor-led workshop at the ITL Laboratory in order to gain access. Once completed, the instructor will register you in our system as an authorized user of the equipment, at which point you will be able to use it freely.
Skill-Building Workshops with the ITL Program
The ITL Program offers skill-building workshops to support hands-on engineering education across all engineering disciplines for students from kindergarten to graduate school (K-22). These workshops cover a wide array of engineering topics designed to build upon the students' experiences, and equip them with the necessary tools and knowledge to expand their engineering skills.
Skill-Building On-Demand?
Visit and subscribe to the ITL Program YouTube Channel!
Community-Building Workshops with the ITL Program
These 2-hour workshops are meant to give students a chance to complete some hands-on technical & creative work within the Integrated Teaching and Learning Laboratory (ITLL) while still allowing most of the time to be spent socializing with group members and forming good connections. Snacks and music can be incorporated if the scheduling group provides them.
Requirements for in-person workshops at the ITLL: All participants must have either taken an ITLL tour beforehand or a tour must be included as the first 15 minutes of the activity. This will give participants access to the space in the evenings and allow them to log onto the lab computers.
For workshops located outside the ITLL: Requirements for power, data, etc, may vary by workshop. Check with the engineer or Engineering Support Student (ESS) leading the workshop before scheduling to ensure all required connections/materials will be present.
For remote workshops: Check with Humsini Acharya (humsini.acharya@colorado.edu) or Natasha Ouellette (natasha.ouellette@colorado.edu) for availability.
Thermoplastic Armor
Create your own shoulder piece (think Mandalorian armor) out of a semi-flexible white plastic that holds its shape when cooled rapidly.
Laser Cutting Acrylic Jewelry
Cut custom acrylic jewelry in almost any shape with your choice of design engraved into it and add a chain/bracelet/earring hooks. This workshop also grants access to the Laser Cutters.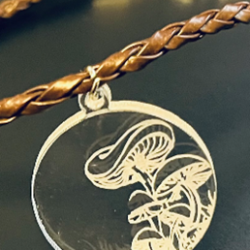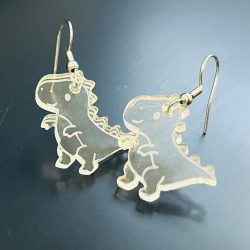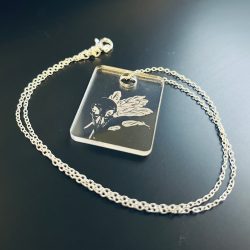 Finishing & Painting 3D Printed Parts:
Learn about what 3D printers can do, and how to make a 3D print look nice through sanding, filling, priming, and painting. Paint your own small model. (NOTE: In order to print enough models, this workshop must either be a small (<10) group, or must be scheduled 3+ months in advance)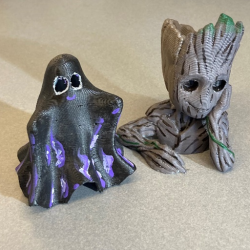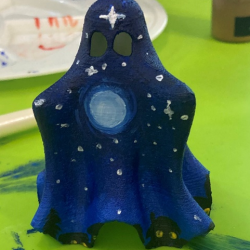 Laser Cutting Two-Tone Acrylic
Cut an image of your choosing onto two-tone acrylic for a crisp and visible logo, symbol, phrase, etc. This workshop also grants access to the Laser Cutters.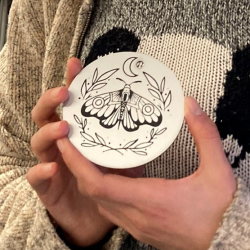 Sewable Electronics - Light-up Plushies
Learn how to use conductive thread and small LEDs to create your own plush stuffed creature with integrated lights. Covers the basics of sewing, a brief introduction to sewing machines, and basic circuitry.